Corporate Governance
Basic Approach to Corporate Governance
The Group recognizes that strengthening and enhancing corporate governance is an important management issue in order to maintain and improve competitiveness over the long term. The Group aims to realize responsible corporate management for various stakeholders including shareholders, customers, employees, business partners, and local communities. It strives to enhance corporate governance, improve transparency and soundness through appropriate information disclosure, and build an organizational structure that can respond to changes in the market and business environment.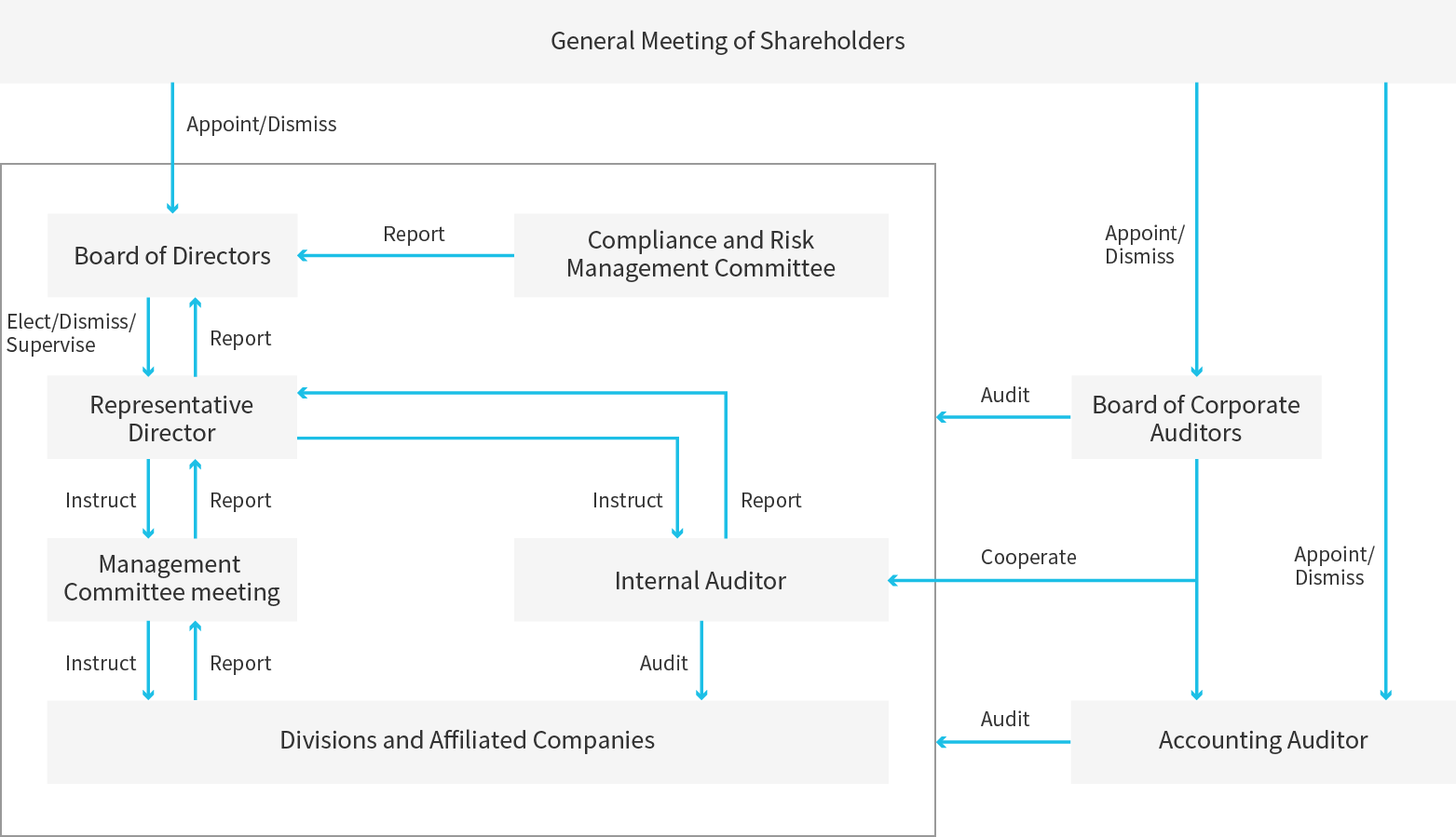 Stock Information
Information on the Company's shares is presented here.
Management
Our management information is presented here.
IR Library
The Company's IR library is presented here.