HONG KONG, September 15, 2023 – Hong Kong Disneyland Resort (HKDL) is proud to announce its new, multi-year corporate alliance with ChargeSPOT, a leading shared power bank rental service company.
This strategic collaboration signifies a notable milestone for both organizations, facilitating an enhanced guest experience at the resort. To commemorate the alliance, ChargeSPOT is launching two special HKDL-edition power banks via an extensive commercial campaign titled "The Power of Magic Never Runs Out". Local singer Jay Fung attended the unveiling ceremony, adding a touch of magic to the event.

"Enriching our guest experience with portable rental charging banks aligns with our ongoing efforts to provide convenience and guest-centric solutions," said Michael Moriarty, managing director, HKDL. "With ChargeSPOT's technology, our guests will enjoy seamless connectivity throughout their magical journey at HKDL by knowing that the power of magic will never run out on them."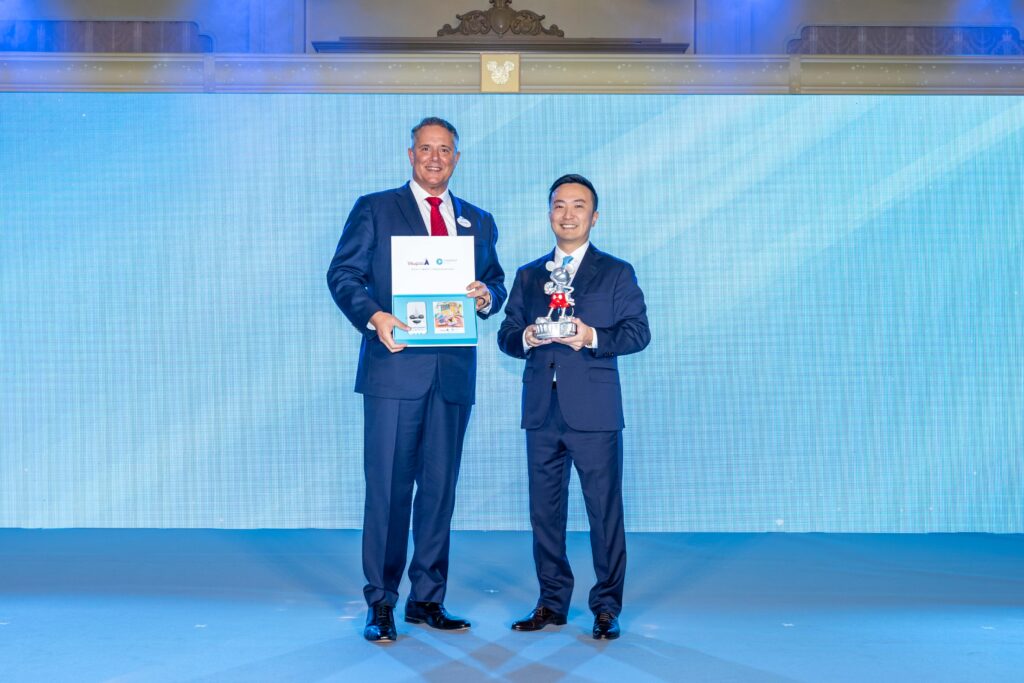 Stephen Chan, representative director, president & CEO of Inforich, said: "We are thrilled to collaborate with HKDL. Our portable rental mobile charging banks will be a great addition to the services offered by HKDL and will help strengthen the alliance between the two companies."
Lesz Banham, vice president and chief financial officer, HKDL, said: "This collaboration with ChargeSPOT is part of HKDL's ongoing commitment to integrate the latest technology into our guest experience," he said. "From leveraging AR filters to enriching the Duffy Playhouse experience, to facilitating constant connectivity with on-demand portable charging solutions, each step we take is in line with Disney's DNA of leveraging technology to tell captivating stories and deliver superior service."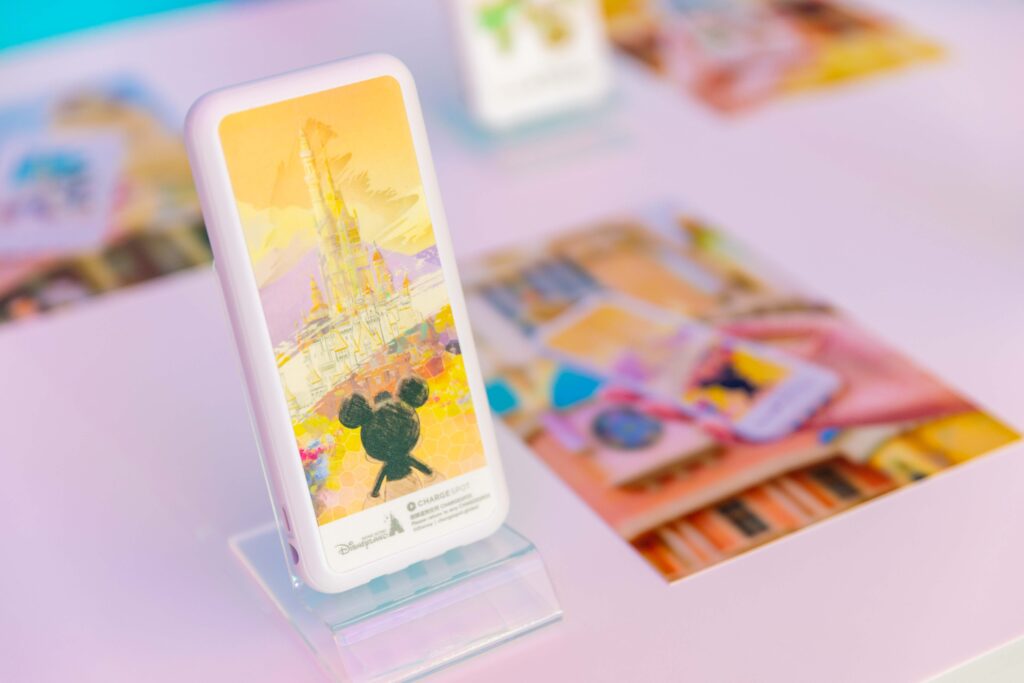 The charging station located at the main entrance is currently the world's largest ChargeSPOT charging station, providing up to 420 power banks for guests to rent. Iconic HKDL elements such as the Castle of Magical Dreams and various Disney characters are incorporated into the power banks, allowing guests to enjoy a magical experience with a fully charged device at all times. A new Frozen-themed power bank will also be available for rental to celebrate the opening of the first and largest Frozen-themed land, World Of Frozen, at HKDL this coming November. The power banks, adorned with captivating designs, seamlessly blend the magical essence of ChargeSPOT and HKDL. Guests can be prepared to embrace the whimsical charm of Anna, Elsa, and Olaf as they accompany guests on their charging experience. Starting today, the full suite of services offered by ChargeSPOT will be available to guests in 12 locations across the resort's park and three hotels.