INFORICH INC., (HQ, Shibuya Ward, Tokyo, President & CEO: Hironobu Akiyama), developer of the mobile battery sharing platform "ChargeSPOT", is pleased to announce a business alliance with Designium Inc, (HQ: Aizu-Wakamatsu, Fukushima, CEO: Satoshi Maeda) with development support from Niantic, Inc (HQ: California, USA, CEO: John Hanke) in order to create a customer experience that utilizes the AR development platforms "Lightship ARDK" and "8th Wall"*.
*Regarding Lightship ARDK/8th Wall:
AR Development Platforms that allow developers to build original AR experiences. ARDK can be linked with Unity, and 8th Wall is an AR development tool that can be used to create experiences available on the Web.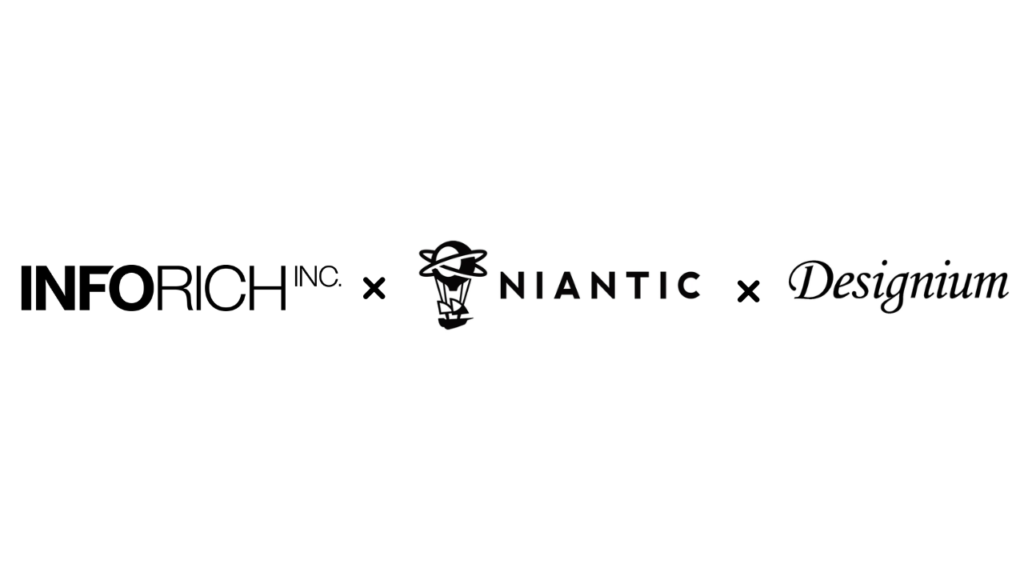 The Mobile Battery Sharing Service "ChargeSPOT" is available in around 54,000 locations (as of 31st March, 2023) in Japan, Hong Kong, Thailand, Taiwan & Mainland China, with the goal of helping relieve battery anxiety and smartphone related stress. The product was launched with the concept of "Rent Anywhere, Return Anywhere" in order to provide a convenient service.
This initiative, by integration with the gamification* functions centered on the "ChargeSPOT" locations, is expected to be utilized to provide both more advertising value to companies as well as new experiences for users. The deployment of AR content utilizing "Lightship ARDK" and "8th Wall" provided by Niantic at ChargeSPOT's real-world battery stands around the world will also help expand global recognition among a wide range of age groups and it will become possible to carry out targeted advertising cooperations in both the physical world and the digital world.
*Regarding Gamification
Gamification is the concept of increasing user motivation and participation in non-game environments and activities by including game elements.
<Comment from Niantic>
We provide the Lightship ARDK and 8th Wall development kits to developers around the world to easily realize high-quality AR experiences. In this initiative, we look forward to working with INFORICH, which is actively expanding not only in Japan but also in Asia, and Designium, which has created many creative AR experiences.
<Comment from Designium>
INFORICH's "ChargeSPOT" is a global solution that makes it easy for users to charge their mobile devices. By combining Niantic's cutting-edge AR development platforms "Lightship ARDK" and "8th Wall" and gamification, we aim to convert the ChargeSPOT network into a fun AR experience platform and are working enthusiastically to this end.